Article: In the mood for a cocktail?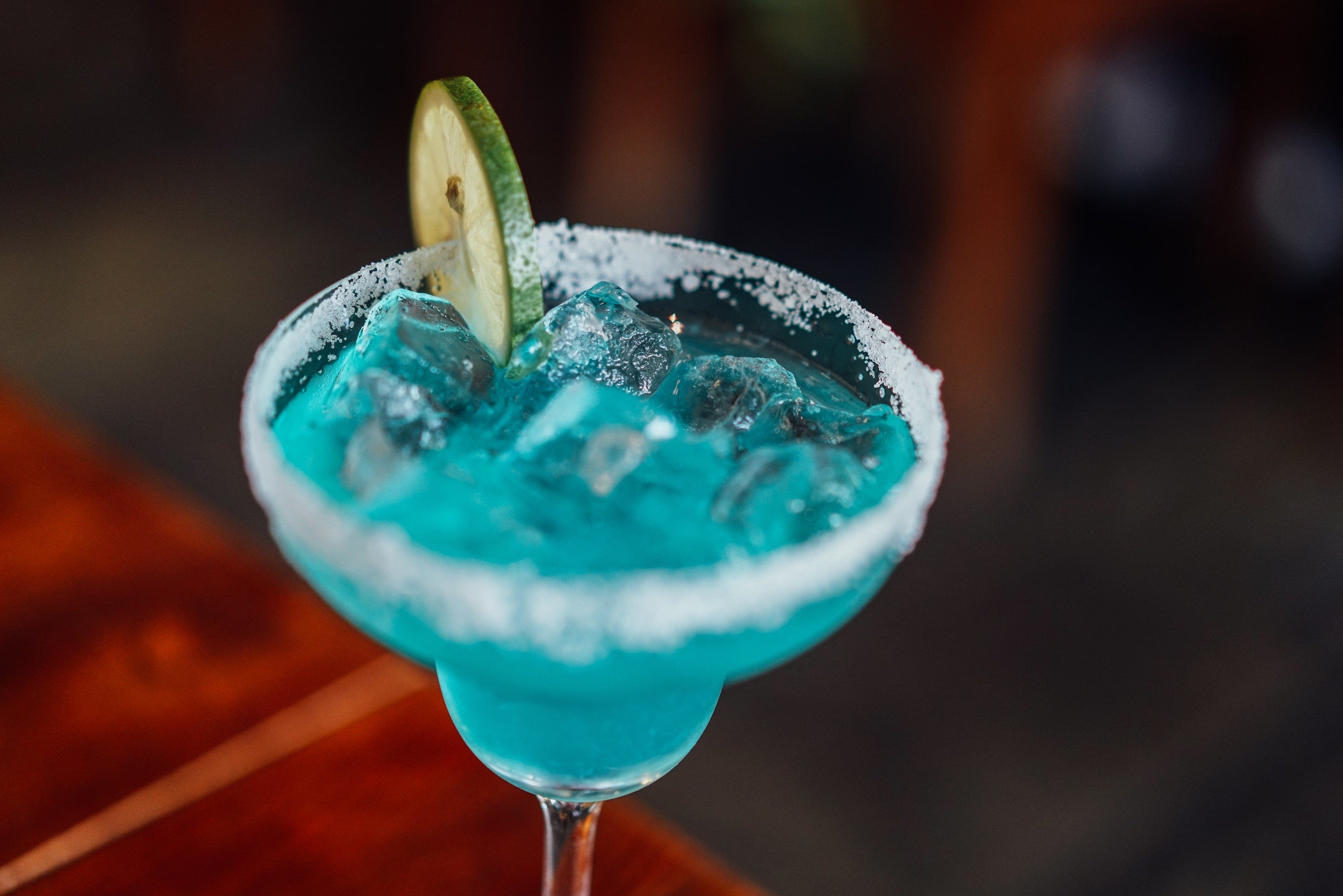 In the mood for a cocktail?
If you like Saraceni Wines and you like cocktails, what happens when you put the two together? Well, we've got something for you! 
Iconic 75
Vodka and Volare make a bubbly wonderful duo, which is why this classic cocktail is always a good idea for friends night and special events.
INGREDIENTS
2 ounces Premium Vodka
¾ ounce fresh lemon juice
¾ ounce simple syrup
2 ounces
Volare
Long spiral lemon twist (for serving)
Combine vodka, lemon juice, and simple syrup in a cocktail shaker.
Fill shaker with ice, cover, and shake vigorously until outside of shaker is very cold, about 20 seconds. Strain cocktail through a Hawthorne strainer or a slotted spoon into a large flute. Top with Volare and garnish with lemon twist. Serve and wow your senses!
Blumond Mojito
Bartenders throughout the world have developed some eye-catching and delectable Blumond cocktails. This is one of our favorites and would make a delicious signature drink for your wedding reception!
INGREDIENTS
6 mint leaves
3/4 oz squeezed lime
1 oz sugar syrup
1 1/2 oz Rum
2 dashes Bitters
2 oz Blumond

Muddle mint leaves. Mix lime juice, simple syrup, rum, bitters and Blumond into a shaker. Shake and pour over ice. Garnish with mint and lime.
Serve immediately for better taste!
Negroni Sbagliato
In 1972, Mirko Stocchetto at the Bar Basso in Milan added sparkling wine instead of the gin by mistake to a Negroni. He then realized that this variation had some sense and this humble mistake led to the creation of a classic cocktail that is still enjoyed all around the world today, and to its name: in fact, in Italian "sbagliato"  means mistaken. Ideal for those who want to enjoy a few "bubbles" without  having to forget the classic sharp Negroni taste they know and love.
INGREDIENTS
1 part (1 oz, 3cl) Campari
1 part (1 oz, 3cl) Red Vermouth
1 part (top) Prosecco DOC Saraceni

Build in a double rocks glass with ice.
Garnish with a slice of orange.
Lady in Blue
A variation on a White Lady (a New Orleans Sour), this gin-based coupe carries crème de violette, orange flower water and edible flower petals, but Blumond is its crown jewel.
INGREDIENTS
1.5 ounces London dry Gin
¾ ounce fresh lemon juice
¾ ounce simple syrup
2 to 3 drops Orange flower water
0.25 onces Crème de violette
Blumond
Lime (for serving)

Add Gin, lemon juice, syrup and Crème violette to a shaker and fill with ice.
Shake, then add drops of Orange flower water and strain into a chilled cocktail glass.
Pour Blumond last to complete the cocktail and garnish with lime
Mr President
For those times when you buy as many quarts of berries as you can carry, then don't know what to do with them, preserve them into drinkable form.
INGREDIENTS
2 cups fresh blueberries
1 wide strip lemon zest
2 cups applejack brandy
Simple syrup (for serving)
Perlè Sparkling Merlot

Combine blueberries, lemon zest, and brandy in jar and seal tightly. Let sit in a cool dark place, shaking jar daily, until mixture is a deep purple color, about 1 month. Strain mixture through cheesecloth into a pitcher or large bowl (do not press on solids or mixture will become cloudy) and add simple syrup to taste. Chill until cold, about 30 minutes. Serve 1 oz. Mr President in a flute and top off with Perlè.
Splendia Clover Club
This pre-Prohibition classic is one of Philadelphia's contributions to mixological history.
INGREDIENTS
2 oz Gin
1 Egg white
0.5 oz Fresh lemon juice
0.5 oz Splendia Fragolino
3 Speared raspberries, for garnish

Preparation: Dry shake ingredients to emulsify, add ice, shake and served straight up.
Served: Straight up; without ice
Drinkware: Cocktail glass
10 tips for holding your own wine tasting
What is a Wine Tasting? A wine tasting is an elegant and sophisticated event where individuals can explore and appreciate the nuances of different wines. It is an opportunity to indulge in the sens...
Read more